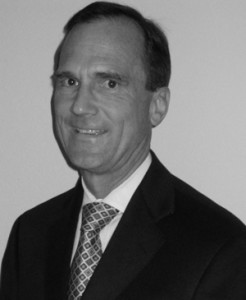 ABOUT WEST COAST INVESTMENT REALTY
West Coast Investment Realty, Inc. (WCIR) is a boutique investment real estate brokerage and mortgage banking firm, which provides its clients with highly focused investment property analysis, sales, advisory, and debt and equity restructuring services.  David G. Caldwell founded West Coast in Portland, OR in 1994 after a successful career as the top producer in investment property sales at a regional real estate company based in San Francisco. The firm is licensed and has clients in  California, Idaho, Oregon, Washington.
ABOUT DAVID CALDWELL
In January of 1985 David Caldwell began his career in commercial real estate brokerage with a regional firm based in San Francisco. Within five years, Caldwell was one of five top producers at the firm (a position he maintained consistently for six years), and was recognized as the top producer four times over the course of his ten years with the firm.
Less than a decade later, Caldwell incorporated West Coast Investment Realty, Inc. (WCIR) in the state of Oregon, and licensed the firm to do business in Idaho, California and Washington. West Coast's corporate offices were located in Portland and served the Pacific Northwest. As the company grew, Caldwell opened another office in San Diego, California in 1997. By 2013 Caldwell was ready to relocate, and chose Sun Valley, Idaho as a pristine backdrop for company headquarters. Today, West Coast is a boutique firm providing commercial investment property sales and mortgage advisory services throughout Oregon, California, Washington and Idaho. The company's primary focus is on hotel and retail property sales, and deals in office and industrial properties as well.
David Caldwell's career—29 years of consistent and exceptional service to his clients—was built on a simple philosophy:  investments are a marathon, not a sprint.  This mindset has lead to innumerable long-term relationships with clients representing sellers and buyers of investment real estate properties throughout the northwest.
Fifteen years ago, in an effort to better understand the concerns and needs of his clients, Caldwell began investing in real estate partnerships. In 2005, he formed a partnership with Gregory A. Block, an associate and a CPA to acquire a shopping center.
Referrals have been the hallmark of Caldwell's success throughout his career. A graduate of University of Oregon with a B.A. in Political Science, Caldwell is a lifetime member of the UO Alumni Association and funded a UO scholarship in his grandmother's name for undergraduate education.